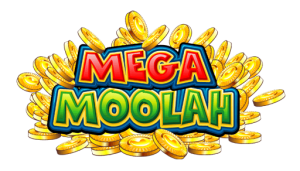 When Microgaming's progressive jackpots are won, they always take things up a notch in the winnings department. Microgaming's Mega Moolah made headlines when a mobile pokie player became the lucky winner of €7,968,311.26 (AUD11,825,439). This is the biggest jackpot ever won on a mobile pokie game. The sum, worthy of a mention in Guinness records, went to an anonymous player, whose full name has not been revealed. Mentioned only as D.P., the player won the biggest prize ever bagged on a mobile pokie by playing at Casino Zodiac. Yet again, Mega Moolah raises the bar on progressive jackpots all over the world. While the sum is lower than the record-breaking pay-out of the online game (AUD27.5 million) won by a British soldier in 2015, it's by no means an insignificant sum.
Mega Moolah's progressive jackpot has been usually landed by players who played at top stakes, however, a €1 offer on the site allowed 80 players to take a chance at winning big on the cheap. This is not the first time this year that Mega Moolah shook up a player's life with a life-changing amount. Back in April, a Spin Palace casino player also bagged a win of €6.9 million (AUD10 million). In fact, Mega Moolah has been making millionaires ever since its release, winning players over AUD800 million.
The reason behind such huge sums is that progressive jackpots pokies the likes of Mega Moolah are linked between online and mobile casinos offering it, which leads to "mammoth" prizes. By playing this 5-reel pokie you can win four types of jackpots – Mini, Minor, Major and Mega, which seeds at $1 million. The higher the jackpot, the higher the minimum pay-out.
Play Mega Moolah at Spin Palace Casino!
Players outside Australia generally have no problems taking a chance at winning one of Mega Moolah's famous jackpots. Most Microgaming-powered online casinos will have this game in their gaming suite along with other progressive pokies like Major Millions, King Cashalot or Treasure Nile. While most players outside Australia can play Microgaming progressives without restrictions, Australian players are usually blocked from online casinos offering these games.
The Internet Gambling Act of 2001 has yet to see a revision and legalisation of online gambling in Australia has yet to occur. Until then, Australians have to settle with playing free pokies online, or play for real money at land-based casinos. Although the IGA of 2001 doesn't prohibit players from playing online, it only prohibits online casinos to cater to the Australian public, some internet casinos will not accept Australian players. Hopefully, the web-based casino environment will change Down Under, and who knows, Australia too will see a Mega Moolah progressive jackpot winner too in the near future.
Microgaming's progressive pokies are one of the most popular type of pokies enjoyed by players all over the world. These pokies are available on desktop, mobile and tablet, and their tremendous success with players breeds further success. Whenever a big pay-out is made, players flock to online casinos, thus, building up huge jackpots again. The jackpots are staggeringly high and players can hardly resist the urge to try to become the next Microgaming-made millionaire by winning world record breaking jackpots.
Mentés
Mentés
Mentés
Mentés
Mentés
Mentés
Mentés
Mentés
Mentés
Mentés
Mentés
Mentés