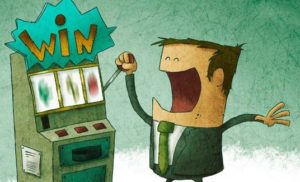 Free-pokies.net has been created to help online pokie players try the games for free. We try to pick the most popular games played around the globe as well as the ones that are beloved in Australia and New Zealand. Our games are totally free to play – no registration, no dowload is required. All you need is good enuogh internet connection and a browser with flash plugin enabled.
The pokie machines are provided by the software companies – all of them are included in the real play download version of the online casino software. We try to pick the games based on pupularity – you will see that many of them are heavily promoted in online casino adverts. Some iconic, older games are also included in the game set as some of them are still popular and we want to follow that path to best serve free players' needs.
Besides the free pokie games we also provide options to play the games for real money. The in-game features let you try the real attractions whithin the game where the chances of winning are different. Think of the free spins, bonus rounds and other features. We also provide information on actual online casinos that accept Australian players and we will show you recent bonus and signup promotions. You can trust our partners full-heartedly as they are established casinos and we also depend on them as partners.
Stay tuned with us and get back often to discover a new game – and as always – we will let you play without any time frame set on games – they will never expire for you! We wish you a great gaming experince and good luck when playing for real money!
The free-pokies.net team
Find us on:
Popular Online Pokie Games