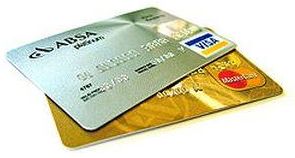 Gambling and particularly making deposits in Australian casinos is much easier than it is if you want to play in American casinos for example. The country however has some strict laws about gambling, so you should get to know your options before you start to play either online or offline in person. Those local places with hard pokies near you can provide quite an entertainemnet and thrill indeed.
Popular depositing methods at online casinos in AUD
POLi is a very popular payment system in Australia, in fact it is one of the most important ones for the country's online casinos. As with other solutions, it serves as an intermediary between the banks and services. It is a pretty convenient solution as you don't have to register to use POLi, you only need your banking account's login and password.
NETeller was once the most popular online deposit methods among gamblers, but in past years it lost most of its market to competitors. It is however still a viable option for those who want to handle their money easily. You only have to register on their site just as with any other eMoney service, and you can make deposits while leaving your credit card out of the process. Its greatest advantage is anonymity (as with Paysafecard), and also that they don't charge you for making deposits, only for moving your money from your NETeller account back to your credit card. You can also use Ukash, it is however a bit more complicated solution. You have to purchase pre-paid vouchers at one of their sales points (there are about 420.000 of them worldwide), and they convert your cash to e-money. After this you will get a code which represents the money you gave them and which you can make deposits with. It is also an option in most countries to purchase their vouchers online. You can of course also use PayPal which is one of the most popular choices worldwide – you will need a registration, but almost every casino will accept it. Along with PayPal Skrill (formerly MoneyBookers) rangs among the top deposit and withdrawal options in Australia. In Las vegas they accept Apple Pay – a future of which can be envisaged at online casinos too.
Credit cards (Visa, Mastercard) are in most case also acceptable, but be sure to check which kind of cards the casinos accept – not every one of them accepts all types. It is the same with Amex (American Express) – in most cases you can use you Amex account without any problems at all. With these two options of course you will have to enter information like your card number, expiration date and other sensitive financial data – so if you would prefer to stay anonymous during when making your deposit, than some of the above e-money solutions will suit you better. It seems that in 2017 more and more casinos accept Credit cards like Visa, Mastercard, Amex and there is a trend that e-wallet solutions pulling out from Australia for gamblers. FAIRGO casino and UPTOWN take credit cards and Bitcoin…
UK deposit options
Thanks to some of the world`s most liberalised online gambling cultures, UK-based players have many options with which to deposit and withdraw at internet casinos. The best news of all for UK players is of course PayPal`s slow re-entry into online gaming after being completely chased away from internet casinos, sports bookmakers and bingo online by US government demands in 2002.
Beginning first in UK-based online bingo sites, PayPal recently entered into new agreements with a handful of online sportsbooks; the best news, however, is the word that PayPal will soon again be offered as electronic payment method with Party Gaming.
One of the most proper methods used by UK-based players at online casinos these days is UKash, an international company that sells virtual vouchers at thousands of outlets in Great Britain and prospectively throughout Europe soon. UKash is accepted at more online sites every day, and nearly ever internet gaming provider of repute will accept UKash.
After UKash, UK players` favourite options are those most preferred by European and North American players as well, with the two biggest names Neteller and Moneybookers, companies that have been dealing in international money transfer since before the popular internet. Moneybookers offers 100% fraud and chargeback protection on request as well.
Newer names that have come along to specialise in serving UK and other customers include NeoSurf, UseMyWallet, BPay, eWalletXpress and EcoCard; though established in 2000, the last has experienced quite a rise in popularity the last couple of years at online casinos. Play for real cash at online casinos that accept Australian players or try our free pokie games!
DEPOSITS – UKASH – MASTERCARD – NETELLER – UPAY – SKRILL – POLi – PAYPAL – PHONE BILL