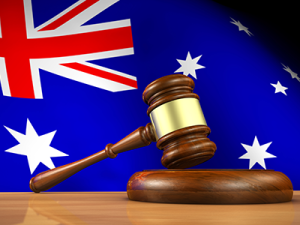 With more than 80% of the adult population of Australia having engaged in gambling activities, it is safe to say that gambling is by far the most favourite pastime of Australians. Considering that Australia has reached the highest rate of gambling in the world, it is understandable that gambling activities in Australia are comprehensively regulated. In 2001, the Australian Commonwealth Parliament passed the Interactive Gambling Act, the gambling law that regulates online gambling activities in Australia. Read on our advice regarding safe gambling.
The Interactive Gambling Act (IGA) was passed with the purpose of hindering the further expansion of gambling in Australia, to protect families and communities from the negative effects of problem gambling and to promote responsible gambling and consumer protection. This gambling law targets gambling operators in and outside of Australia that provide online gambling services to Australian residents or certain designated countries. Thus, the IGA made it an offence for gambling service providers to advertise or offer "real money" interactive gambling services. This prohibition does not extend to sports bets or lottery services, which are mentioned by the IGA as "excluded wagering services". The rationale for allowing these type of online betting services is that there are not deemed as being "interactive" as bets are placed prior to the start of a sporting event.
Land-based casino gambling activities do not fall under the application of the IGA just like online gambling services that are not for real money (e.g. free online pokies). Thus, for example, a land-based casino advertising its services at their premises (e.g. advertising signs placed on their windows or doors) would not be in breach of the IGA, nor would online casinos offering online slots for fun and not for real money. Similarly, with the exception of designated countries as determined by Australian gambling authorities and legislation, online casinos based in Australia can offer and advertise their interactive gambling services to residents of other countries.
Because the Interactive Gambling Act only targets online casinos, Australian citizens cannot be held liable for choosing to play at an online casino that would be in breach of the IGA. The responsibility of upholding the provisions of the IGA falls with the online casinos, thus, they are the only ones that can be punished. However, according to the due diligence provision of the Interactive Gambling Act, if resident and non-resident online casinos can prove that they have taken all reasonable diligence and could not have known that they were offering their services to Australian residents they are not considered in breach of the IGA.
Casinos we recommend in 2019
The following precautions taken by the online casino can be construed as due diligence:
– The online casino operator informs players about the law prohibiting the casino to offer interactive gambling services to Australian residents;
– The terms and conditions of the online casino state that Australian residents cannot use their services while physically being in Australia;
– It is not apparent from the personal details provided by the players that they are Australian residents.
The only disadvantage that Australian citizens could potentially face is the fact that if they choose to play at a non-resident online casino, in the event that they are treated unfairly they have no recourse from Australian authorities. If they players choose a licenced and reputable casino, even if said casino is regulated by another jurisdiction, they will not encounter any problems.
Popular Pokie Games