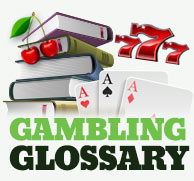 Gambling terms and words are in most cases self-explanatory and not in the realm of medical terms or philosophical terms. Although if you are new to the casino/gambling world there are a few things that you need to know before you get started. This list is not a full list, but one which should help those who are new to gambling, specifically online. If you find yourself in a situation where you are unfamiliar or confused with a term, then head to this page or type your word or phrase into your search engine. Play pokies online at FairGo abnd Oshi casinos.
What are the most popular Online Gambling Terms that I should know?
Pokie: Another name for a Slot machine/game. The term "pokie" is used in Australia and New Zealand as well as in some other circumstances. There is another definition for this word, but this is a family site.
Wager: The amount that you bet during real money play at an online or land-based casino.
Free to Play: This indicates that an online casino game can be played for free. No deposit needed. This does not occur in land-based casinos, although you can receive free spins when playing with real money.
Real Money Play: This is when you are a registered player with a specific casino and are playing with money which you deposited. This is the only way you can play and win the Progressive Jackpots.
Deposit: This is the money to put into your online casino account when signing up and playing for real money. After your initial deposit you can keep making payments into your account when need be. Deposits can be made through various banking methods available at the casino
Withdrawal: When you win at an online casino, you'll want to take the money out as soon as you can. Withdrawals can be done through various banking methods, although not necessarily the one you used to make a deposit.
Banking or Payment Methods: These are what you use in making your deposits and withdrawals. For real money play you need to set these up when registering. These include Visa, MasterCard, NeoSurf, POLi, BPAY, Bitcoin, Bank Transfer, and many others.
Progressive Jackpot: This type of Jackpot has an amount that keeps increasing until someone wins. Unlike a regular Jackpot with a fixed amount, Progressive Jackpot amounts can get up into the millions of dollars.
Paylines: When playing on pokies/slots, paylines consist of the various ways in which a winning combination can occur. Along with the 3 or 5 across the reel, paylines can increase to 25 and more and can go from top to bottom, right to left, diagonal and much more.
Free Spins: There are many winning options when playing any base game in a pokie. Free Spins are just one of many that are available. As the name implies, with a specific winning combination you will receive a specified amount of automatic free spins.
Multiplier Symbol: A multiplier is a bonus where the amount that you bet, or win is multiplied by a specific number. You might see it expressed as 5x, 10x or 15x. The amounts vary for each different pokie.
Wild Symbol: Any symbol which can substitute for any other symbol to increase the chances of a winning combination.
Expanding Wild Symbol: Same as a "wild" but can increase to two or three contiguous symbols
Scatter Symbol: this are symbols that provide a bonus of free spins. When landing 3 of these during a base round, you will receive a large amount of free spins.
Minimum Bet: This is the smallest, lowest, or minimum amount of money you can bet for a specific game in real money play. Most land-based casinos have similar rules.
Maximum Bet: This is the largest, highest, or maximum amount of money you can bet for each spin. These of course provide the largest payouts and are required when trying to win a Progressive Jackpot.
Cashback: This is usually tied to a deposit of real money. When making the deposit, the casino will reward you with a percentage of the money which you deposited. This money cannot be withdrawn and can only be used for online casino play.
Promotions and Bonuses: A favorite amongst real money players, promos and bonuses provide another daily, weekly or monthly extras to registered players. These can include, cashback, multipliers, free spins, etc.
Punter: This is a term not familiar to those in North America, although very popular in the UK, Australia and New Zealand. A punter is a player or gambler who bets real money.
VIP Player: These are Very Important Players who are loyal customers of the casino and have spent much time and money. These players receive special bonuses and promotions exclusive to their status. Most online casino have a VIP Loyalty Program.